Notes from an earlier litter . . .

Ten healthy puppies with strong hearts were born 30 August: six females and four males. Three puppies are pinto (rare) and seven are shades of fawn. In ten days their eyes will open and in three to four weeks they will be raised by Aziza with goats. At seven weeks they will be judged for conformation, movement, and show temperament. Call with questions and information on how to reserve pick of the litter with a $500 deposit. Total price $1,500. For more information: (541) 999-5916.

Scroll down to watch us grow!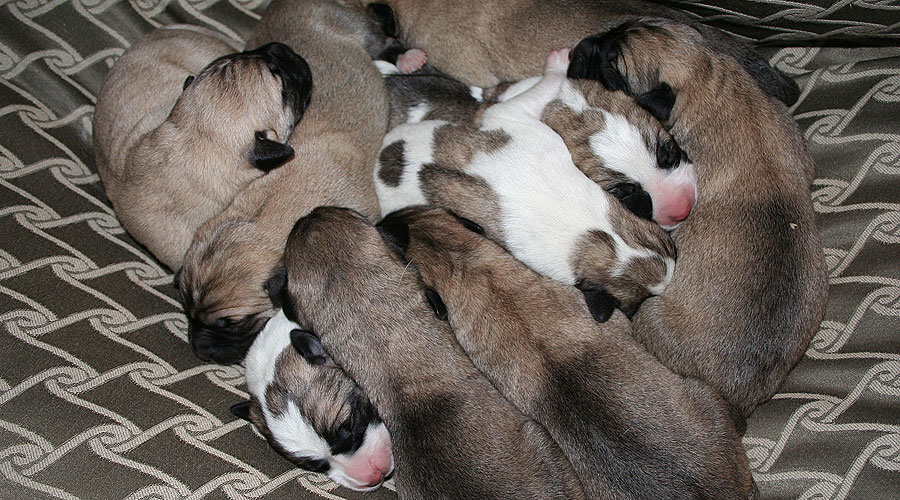 A ball of puppies . . . never can see all ten, they like to cuddle.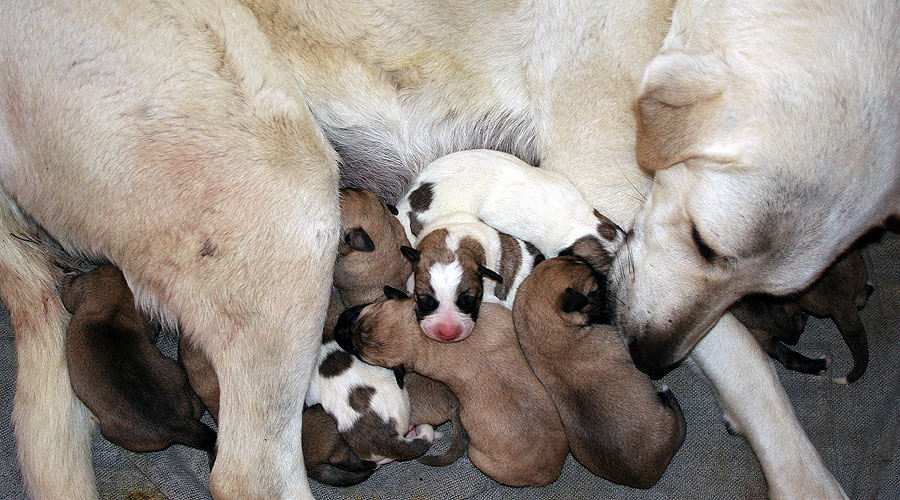 Aziza is a good mother.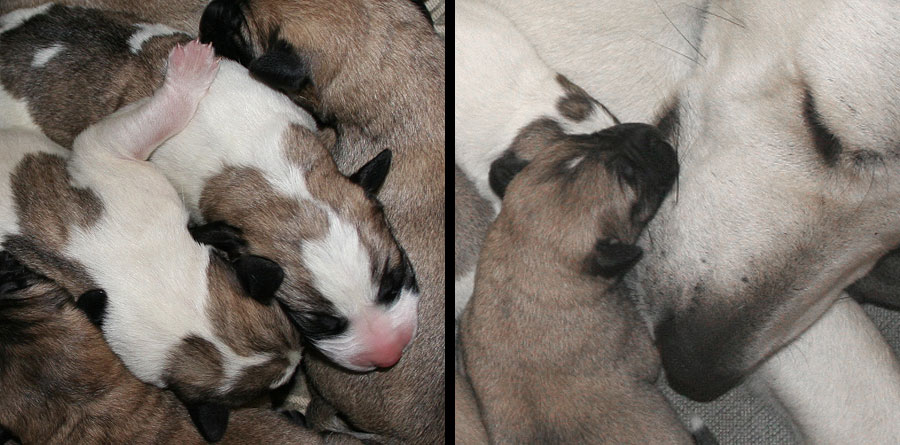 Pintos on left; fawn on right. Colors change as the coat develops.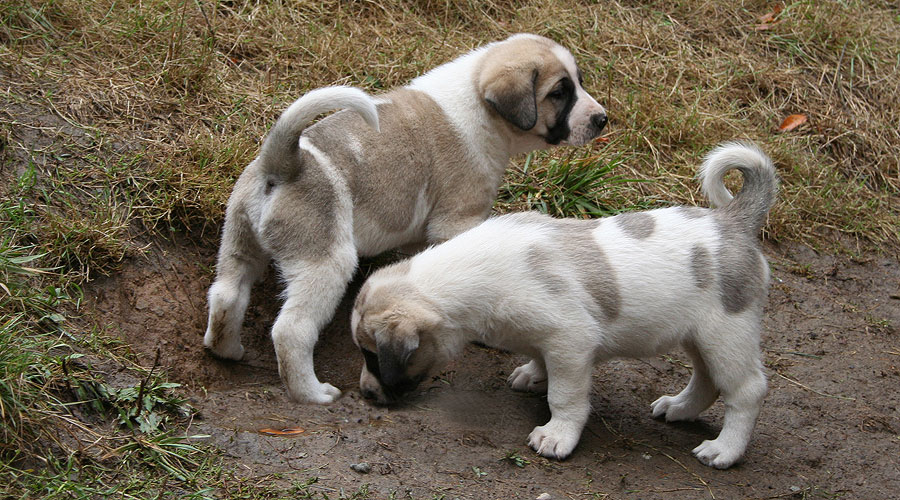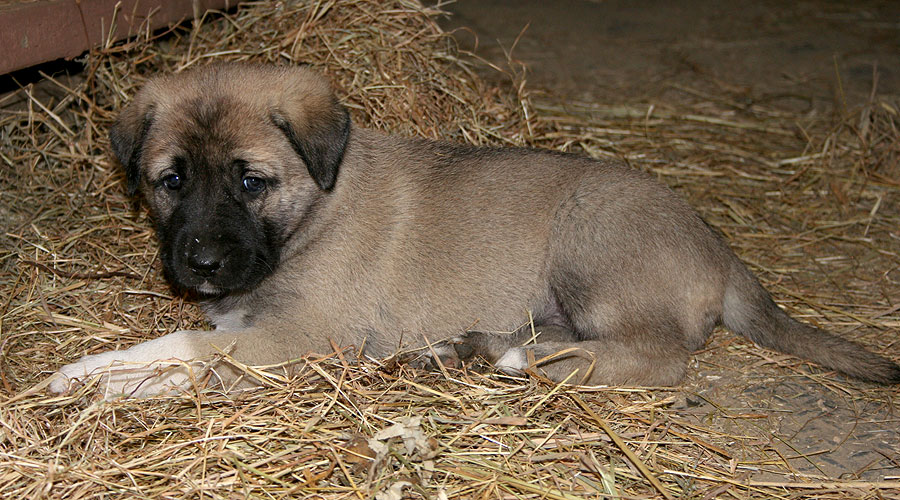 At twelve weeks